I believe in God, but not as one thing, not as an old man in the sky. I believe that what people call God is something in all of us. I believe that what Jesus and Mohammed and Buddha and all the rest said was right. It's just that the translations have gone wrong. – John Lennon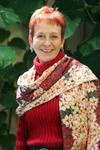 At one point or another, once we have known a person long enough, the topic of religion or spirituality comes up. It's even more frequent when you work in the Holistic circle, as I do. It is usually implied that someone who reaches balance, or peace, possesses a defined set of beliefs that allows them to live in balance, according to a set of traditions. However, particularly in this day and age where there is so much more information available, and more options are open, it has become more and more frequent to meet people who have come to construct their individual and extremely personal set of beliefs; their unique spiritual system.
There is a question that comes up constantly these days, particularly among the young: is it necessary to adhere to a religion or a particular spiritual philosophy or practice? Is it essential to meditate, or to pray, or to chant; in order to really live a spiritual life?
While all the mentioned methods are beneficial and extremely helpful (when practiced correctly) for any person who wants to bring more inner peace and spiritual focus into their lives, they are not 'mandatory'. There is no list of requirements to be fulfilled in order to truly live a spiritual life. I  know people who cannot focus enough to meditate – what they do is that they perform a daily task (gardening, cooking, etc.) while keeping specific ideas in mind, which they channel towards love through the activity they are performing. Those struggling with self-esteem, for example, may use their time in the shower every day to think positive things about themselves. Acknowledging the power of our thoughts and the strength of our feelings is, in itself, a tremendously powerful spiritual act.
We are all made of energy, and we are all connected to the universe – it doesn't matter if we adhere to a religion or a philosophy. We can all acknowledge our piece of divinity, our spiritual aspect, every day through any sort of act we perform. If you acknowledge the force of the Universe and the love that is the source of all there is –  noticing how every one of your actions and words and thoughts has an influence in the events that take place – you will be living a spiritual life.
Do you live a spiritual life? I'm listening at docbeverly@aol.com.