When you focus on your travel path, you will observe a divine power, guiding every step of the journey. – Lailah Gifty Akita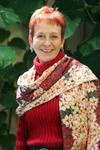 Finding a path seems so easy for some; yet, it never is. What we see on the surface is the result of a long chain of decisions and events, spiced up with clear vision, determination and many other ingredients.
It is frequent to feel like we're in some kind of race; and that we haven't yet found our calling. We read stories about people who know what they want to do since age twelve or younger, and who are now extremely successful. What about some biopics, which are inspiring but can also make some people feel like 'underachievers'? Seeing life as a competition, or as a linear movement from point A to point B, is a recipe for unhappiness and for dissatisfaction.
Instead, may I suggest we focus on the day-to-day; on the journey itself? It's great and motivating to have goals, of course; but setting deadlines for each of them seldom creates fulfillment. We end up trying to find the fastest and most convenient way to reach the milestones; instead of taking in the lessons and experiences of the journey that takes us there.
No matter our age, we all have those moments when we wonder about the path we're on. is it the right one? Did we really choose it? Is it going to end where we want it to, or will it end up being a detour from what we think we want? It is in our nature to search. Our soul should always be looking for something; our spirit should always pursue a higher, more positive state. So, before beating yourself up or putting yourself down; remember that life is the journey of the soul.  What are you learning every day that makes you better? What do your footsteps mean for you and for those who come after you?
I would love to read your opinion about this journey we call life; it's quite a ride, isn't it? Always available at docbeverly@aol.com.