" The whole point of being alive is to evolve into the complete person you were intended to be." Oprah Winfrey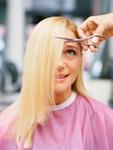 The last time I sent out a newsletter I talked about decision fatigue. Well, I still have it! Smile. Do you? There have been so many choices to make in so many areas that some days my head literally seems to spin. Not a pretty sight. And, guess what, I created it all! It was my decision to make all of these changes and I'm happy about every one. Nobody is to blame. Darn. So, I keep reminding myself that I consciously chose it and I'm in gratitude for the choice (especially when I want to scream).
Why all the change? Great question and a not so easy answer. I do think it all has to do with evolution, my own that is. And, for me, that's what life is all about. To evolve into a more complete person every year. So, in order to do that, things need to change and grow and sometimes (almost always) it's uncomfortable but it can be a conscious choice.
The changes can be built upon our current strengths and passions and focused on positive, rather than punitive messages. For example, I can say, "I really want to do construction on our house because I just don't like it the way it is and I feel uncomfortable in it" or, I could say, "I am choosing to do construction on our house so that my environment is nurturing to my soul and will provide a sanctuary for peace". When I focus on the latter, it helps me to get through all of the decisions and the dust and the noise. Honestly.
This approach can help us all when we make our 2017 resolutions. Or, as Tara-jenelle Walsch (www.soulcourage.com) calls them — re"soul"utions. What are your re"soul"utions? What matters most to you this year? What new story are you going to create? How can you build on your current strengths and passions and focus on the positive?
As always, I'd love to hear from you at docbeverly@aol.com. Happy New Year!