There must be more to life than having everything.
– Maurice Sendak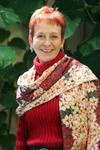 Living the life we want, free and in peace, deserves a daily celebration. It is so simple – but it's by no means easy, or common.
How many times do we meet people who, despite of having 'everything' they could possibly want, are not free?
How often do we read or hear about people who lose their compass because they found themselves in such a plentiful, 'ideal' setting, that they forgot what they were living for all along?
I have said before that life is not meant to be perfect. We can plan all we want but many times we find that the challenge, and the joy, comes from adapting to unforeseen circumstances. When we are going through trying times, we may feel as though we're always on the chase for something else, something we feel must be better than what we have at the present moment. This 'something' may seem unattainable or impossible. If you have been there, or are currently going through a rough patch in your life, please remember that our circumstances are rarely permanent and – most importantly – that once you 'get' what you want, there will very likely be something else you will want or need to pursue. Things may not be as you imagined they would be. It makes little sense to beat yourself up or to worry incessantly.
Do not despair. There is always, ALWAYS something to be grateful for. Even if your current circumstances are far from ideal, remember that life is not about having it all. It's about loving what you do have. Every day of my life there's a moment in which I take a deep breath and look around me. I notice all the extraordinary things and people in my life and I have to pinch myself. Who would have thought? How did all this come to be? I smile from the very core of my soul. I'm so grateful.
Don't try to 'have it all' – try to love it all instead. Looking forward to your replies and comments at docbeverly@aol.com.