Be impeccable with your word. Speak with integrity. Say only what you mean. Avoid using the word to speak against yourself or to gossip about others. Use the power of your word in the direction of truth and love. – Don Miguel Ruiz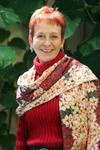 We exercise the power of our word every day, with every conversation, every e-mail, every text, every Facebook comment, and so on. It's an action whose frequency can sometimes mask its importance.
"I will send you an e-mail later today with the details!" (The e-mail is never sent)
(On the Facebook page of a restaurant) "Your food is disgusting, I wouldn't ever eat there!"
(Over the phone, almost shouting) "I cannot find you guys! Your location is wrong on Google Maps, and the website I saw lists the wrong address and now I'm lost!"
(On an e-mail) "I need this information. NOW."
(Replying to a text message sent 3 days ago.) "Oh I just saw your text. What was it that you wanted? " 
All of the above are different instances in which a person is exercising the power of his/her word; with little or no consideration of their effect, of their reach, of their timeliness, or of the context in which they're being uttered or written.
When we say we're going to do something and someone else is counting on us to do it, we must act with empathy and consideration for the other person. It takes us five minutes to write an e-mail or make a call. All promises count, not just 'the big ones'. Even if it seems like the topic is silly or irrelevant to you, do what you say you would, when you said you would do it.
As for negative reviews or comments on social media: isn't it better to make our point politely, face to face, with the manager of a business; instead of spilling anger online?  If we are frustrated while on a call, you always get more results when you try to stay calm – avoid becoming a source of stress yourself. When using e-mail or text messages to communicate, always remember that written words sound different when read by the person on the other end – they take a more urgent or careless dimension than you may have originally intended. An extra helping of humility and respect is essential – believe me, it will save you many headaches and, instead of becoming part of a negative issue, you will become a source of love and light that will help find solutions and positive closure.
Do you value your own word? How do you exercise the power of your own word? I always value your time and your opinions at docbeverly@aol.com.