We only have what we give. – Isabel Allende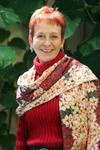 These past few days I have thought a lot about generosity but not specifically the material kind (although it is important and life-changing). I think that the most precious gift we can give another person is our time and our emotional support. This kind of gift goes unnoticed many times, even when we are the ones giving it. It's odd, because our time and attention can absolutely transform another person's circumstances.
Most of us are used to only offering our time or attention when we are asked to do it. Some other times it may be too evident that the other person needs support and thus, we are compelled to offer it. What about those people who may be too shy or too proud to say or even show that they need support? Wouldn't it be great if we made a habit out of asking others how we can help them feel better, and be happier; even if it doesn't look like they need our support or attention?
There may be other times when we do not really want to help someone out. We may think 'oh no, I have so much on my plate already and now I have to help this person!'. We've all been there, even if it's not easy to admit. Next time you feel like this, see the gift that is being offered to you by the Universe: you get the chance to transform someone else's circumstances for the better. You might even learn new skills or meet new amazing people while you're doing it. You might get to know an aspect of your own personality which you would never have been in touch with if you hadn't had the 'obligation' to help this person. Wow! Doesn't that change things?
Sometimes our time and attention is all we have to give, even though we'd love to be able to give more in the form of something material. Don't ever feel that you are not making a contribution: if you put your heart and mind into being there for the person who needs you, you are giving the most precious gift of all: yourself. There is no check, no dinner, no bracelet, no ticket, that is worth as much as your heartfelt, sincere support.
The joy of helping others and being there for one another is one of life's greatest treasures. Practice giving this gift every time you are able to, and see what happens. If you have anything to share I can always be reached at docbeverly@aol.com.