All we are not stares back at what we are.
– W.H. Auden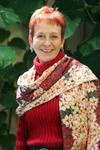 When someone praises us most of us adopt an attitude of polite disbelief. We think it vain to rejoice in our strengths. Instead of saying 'thank you for that' and believing it, we tend to make self-deprecating remarks of the following sort:
Oh, that's nothing!
It's the way I was raised.
No biggie.
Hm.
'S okay.
It usually takes an extraordinary or uncomfortable situation not only to bring out the best in us, but also to be able to appreciate our own best personal traits and our strongest, most endearing qualities. When faced with that which is 'not us', i.e. our opposites, we are compelled to improve ourselves – this is common knowledge. What most of us don't realize is that facing our opposites (for instance: when the Universe decides to show us 'what not to do' through somebody else's actions) can also bring us the most precious gift of all, should we notice it and embrace it: self LOVE.
Maybe you think that you're not a great public speaker, or that the kitchen is definitely not your territory; and you keep saying that to everyone you know. Perhaps you're always bashing yourself about all the things you don't know how to do and silently punish yourself for not being 'good enough'. Maybe you live for serving others in a way that you forget to give yourself kudos for everything that you do. Maybe you're one of those people who, when someone praises them for a job well done or for overcoming an obstacle; just shrug and smile, not believing a word. Inside your mind, the thought lingers: "There's no way I'm that great, they're just saying I am because they are biased/trying to be polite/trying to make me feel better".
If you're one of those people: please, STOP. Cherish your strengths, appreciate those who appreciate your skills, and thank them for noticing and for taking the time to remind you of the best aspects of yourself. Next time you come face to face with your opposite, with that which is not you, take the time to observe and learn to value all those apparently 'little' things that make you YOU.
What are your strengths? Do you value them as you should, or even take pride in them? Looking forward to your replies and comments at docbeverly@aol.com.