Personal transformation can and does have global effects. As we go, so goes the world, for the world is us. The revolution that will save the world is ultimately a personal one. – Marianne Williamson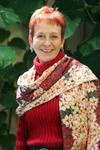 We're working intensively these days in order to improve LifePath Center and provide our clients, guests and friends with even better attention and services.
Great new things are on the horizon for LifePath and we hope you will continue the journey with us. More news coming soon. In the meantime, we wish you a wonderful Sunday and a terrific 4th of July!
With gratitude, Bev (docbeverly@aol.com)