Ever tried. Ever failed. No matter. Try again. Fail again. Fail better. – Samuel Beckett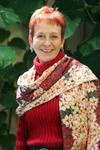 It would be great if everybody grew less afraid of failure as we grow older. Unfortunately, it's not always the case. Society and western culture instill in all of us an overwhelming fear of failing at anything. Some people are so afraid that they hardly ever try anything new, much less when they are older. It's truly heartbreaking because life is about discovering new things and having new experiences everyday. It allows us to learn and thrive.
What about second chances? I know a lot of people live by the phrase 'there's only once chance', or 'opportunity doesn't knock twice' – it's great to keep in mind that we have to do things 'now' as opposed to 'later'. However, we must consider that the Universe does offer us multiple opportunities to try a second, third, or fourth time in areas in which we've previously failed. Many times, the memory of previous failure is so overwhelming that we close ourselves to any new chance to have another shot at a particular skill or project. Remember: practice makes perfect. Sometimes it takes several tries to get it right.
Embrace second (or third, or fourth, or fifth) chances whenever they present themselves in your path. There are so many amazing and incredibly valuable things in the world that would not exist if people had given up after one failure. Plus: failing is an excellent learning opportunity. It teaches us so much about who we are and how we can be better…trust me on this: I have failed many times. We just have to keep in mind that if we have the health and the will, we can always try once again.
What has been your biggest failure? Do you live in its shadow? Have you ever had a second shot at that in which you failed? If not – can you create an opportunity to have another go? Tell me all about it, I'm always listening at​​​​​​​ docbeverly@aol.com.