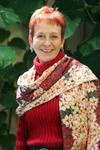 Here we are again: December. The end of the year. The piling-up of to-do's. The multiple meetings, parties, cocktails, get-togethers, family reunions, etc. As usual, many of us are not mentally or emotionally ready for this season of deadlines, closures, balances, and all the rest of the activities that have become so typical of the last month of the year.
This week something interesting and insightful happened to us at LifePath. For months, we had been trying to come up with a solution for a very important matter. We had set a deadline to come up with a solution and it seemed that every time we thought we had found the correct alternative; it fell through. I became very frustrated and began questioning our efforts. The feeling that the year was coming to an end and we hadn't yet come up with a way to fix the issue was really taking a toll on me; but also on the rest of the staff.
Yesterday, we realized that the deadline we were dreading didn't mean that we couldn't alter our process. There were ways to be more creative than logical and come up with more organic, simpler and effortless options that would eventually allow us to reach our objective. We are still sticking to our initial plan, in many ways, but we changed our approach, stopped dreading the deadline, stopped struggling and looked right under our noses for the solution. The difference this change of attitude made is HUGE. We can all breathe easier now and we all know where we are going with even more clarity and purpose than we did before.
Sometimes all it takes to completely change your circumstances is an adjustment in your trajectory and a little tweaking of your plans. It's time to stop torturing yourself over missed goals, failed projects, or endless to-do lists. Just figure out how you can work with what you got and, ask yourself: what is right before my eyes that I haven't seen because I've been struggling for the answer?
Are your plans in need of some re-adjustment? How do you want to proceed on that? I look forward to reading your opinions, feedback, comments and more at docbeverly@aol.com.