Collaboration is much like a birth. The song that springs forth resembles each one of us to a degree, but it's the kind of thing that would never be born from just one of us sitting down with a guitar.  – Grant-Lee Phillips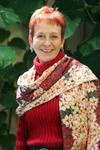 None of us is able to go through life alone. Even if you are on your own, each day presents you with at least one – but often several – circumstance in which you have to engage in interaction with another person. Some of us enjoy that exchange…but some of us don't. It's perfectly valid: we're all different and that's what makes life so interesting and enriching.
Keeping to yourself, or wanting to dictate the way in which a certain situation or process is handled, are both legitimate ways to approach life. However, I often find that even when circumstances are not so comfortable for us (for example: when you have to interact with a person you consider difficult; or when your points of view clash with those of a co-worker's and you just know that if you have to get something done, there's going to be an argument; etc.), just by opening up to collaboration we are already setting a positive tone that will help us navigate with more ease.
Sometimes we have projects or jobs that we consider personal, and that we see as 'our own responsibility'. Have you ever considered bringing another person's perspective into the situation? They may offer great guidance or just give you an entirely different approach to a situation that you thought you'd considered thoroughly. How many times do we close ourselves to another person's support or opinion just for the sake of 'privacy'; when in fact it would be better to open up and see what the other person has to bring to the table? Even challenges, when shared, can be tackled in a much more effective way.
Collaboration is often the secret ingredient to many successes. Think about it…instead of playing a solo – however beautiful – you could be taking part in a transcendent, life-enhancing symphony!
What are your thoughts on collaboration? I'm always listening at docbeverly@aol.com.