Time may change me but I can't trace time
​- David Bowie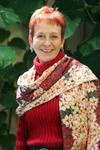 What a challenging couple of weeks we've had, wow. The main theme of 2016 seems to be impermanence. I had already noticed this shift a week ago, which is why the message last Sunday was about change. Even though change is always taking place one way or another, these past few days have been rather full of shocking news and unexpected transformations.
Bere, the administrative director of LifePath, is a HUGE David Bowie fan; you can imagine how much of a shock it was for her to learn that her idol had passed away. I can completely understand how an artist with such creativity and talent can affect so many of us, even though we never knew him on a personal, day-to-day basis except for his songs; which (as we all know) became a key part of the soundtrack of our lives; for example: "Changes", one of my favorite songs of all time. Its lyrics speak about transformation and the impermanence of time and things. I have always found that message extremely powerful and practical: at some point in our lives, we must come to accept that the only permanent aspect of the Universe is impermanence. That is what makes every day so precious: it's a chance to become someone entirely new; someone better and happier. Reinvention, as Bowie himself demonstrated so many times over the course of his life and career, is always possible. What better than reinventing ourselves at every chance we get, embracing our true selves more and more each time?
Many of us are also familiar with the work of brilliant British actor Alan Rickman, who also passed away quite unexpectedly this week at the age of 69 (David Bowie was also 69, by the way). I was struck by the reactions of people on social media: one would think that only people of that age or slightly younger would understand and mourn these two extraordinary talents we lost this week. The Universe teaches us a beautiful lesson on transcendence once more: kids of all ages – some of them barely 10 years old – are showing their affection and love for Rickman's acting thanks to the Harry Potter movies in which he played Snape, one of the main characters. Many of them are discovering Mr. Rickman's past work in other films because of this. Meanwhile, David Bowie is back on the top of the charts in the UK and in many other countries: this means that people who are in their teens are also discovering his music. Many people have said that his music helped them reaffirm their identities, making them feel they were not alone in their differences. It's amazing the power that Art has to transcend the barriers of space and time, and even life and death.
The passion and love we put into every thing we do – whether it's writing an article, preparing a meal, working on a business project, putting together a flower arrangement, or sending a heartfelt e-mail to a dear, longtime friend, etc. – indeed has the potential of making us immortal. Our spirit will endure through our actions, echoing in time and touching other people's souls; inspiring them to live a richer, more positive life.
Are you creating and living a life of transcendence? I would love to read your opinions and anecdotes at docbeverly@aol.com.