The further forward we go, the further back we have to explore in order to go forward again. – Stephen Gardiner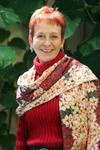 The other day I found myself thinking that we (humans) might be the only species on Earth who gets to go back in order to move forward. It seems contradictory, I know – please allow me to explain.
Have you ever made any decision in order to 'leave the past behind', only to find out (after months or years have gone by) that you have to return to the point where you were before that decision in order to start again? It might seem like a step back but, when you consider it more carefully, you realize that there is no way that you could have had the knowledge that you now possess. Therefore, even though you are in theory 'going back' to the 'old' you really aren't, because you are much wiser now. You are a different person and therefore, the particular road or project you had left behind now seems like a completely new endeavor.
It's surprising how many things in life work like that: relationships, business projects, skills…Perhaps you haven't realized that until now. Sometimes these 'returns' take place so subtly that we don't even notice them until we analyze the steps we've taken.
Isn't it fantastic that the Universe presents these opportunities to us? How many times do we get to reframe our perspective in order to do things better, easier and more joyfully than the first time around? Perhaps you've seen that movie "Groundhog Day" in which the protagonist (played by Bill Murray) gets several chances to relive a particular day until he 'gets it right'. It might not be as radical as that, but life does bestow upon us these rare opportunities to go back in order to go forward in our path of spiritual growth. When these opportunities show up we must make sure we seize them because it means the Universe is giving us another chance to get things right and to grow in a better, expanded direction. Retrocession is not necessarily a bad thing, you know?
Always excited to hear from you at docbeverly@aol.com.