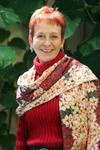 When certain situations in our lives come to an end, sometimes it can be difficult to interpret their meaning.
When an end is abrupt and unpleasant, it leaves us with a feeling of uncertainty. We crave some kind of closure that may or may not come, because sometimes it's not in our hands to reach it. In these situations, it's common to fall into despair. We feel like something has been snatched from our hands, taken from us without warning. Sometimes, we may even feel deceived.
Keep in mind that the Universe always knows best. Even if you think that the presence of something or someone in your life was very relevant – or even critical -, chances are that in the future the situation wouldn't have worked out for you. Who knows how many grievances the Universe is sparing you from? All the inconveniences that an abrupt and unexpected ending may be causing you probably pale in comparison with the problems that may have come along later on.
At the core of every end that takes place in our lives is the seed of a new beginning. When something ends, it opens up room for new things. If you focus on the positive aspects of endings, you will definitely attract good, exciting, and beneficial things. So many amazing projects have been born out of other things coming to an end. It's tough to see the bright side when we have lost something (a job, a friend, a house, etc.), but if we try to keep our spirits up and focus on going forward, what we have to gain is beyond our wildest, most beautiful dreams.Keep in mind that it can be beneficial to end some situations outselves, in order to be open to what the universe has in store.
Has anything come to an end in your life recently? What do you think could be born from that?  I'm always listening at docbeverly@aol.com.