It is not for me to judge another man's life. I must judge, I must choose, I must spurn, purely for myself. For myself, alone. – Hermann Hesse (from his novel "Siddhartha")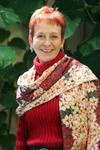 Come to think of it, each one of us is quite a character, don't you agree? We all have different life stories; and we have all gone through experiences – both good and bad – that have shaped our views and our beliefs. These stories play a fundamental role in our life choices: what we do, who we choose as friends, and our spiritual beliefs (or lack thereof); just to name a few.
My primary wish with these Sunday newsletters is to hopefully bring some inspiration into your lives; and motivate self-questioning and self-evaluation. I realized the other day that, while I've previously addressed the topics of tolerance, diversity, and respect; a very delicate and important aspect of all these topics needs to be brought to the spotlight: the respect for all perspectives and life philosophies – especially for those that are in opposition to our own.
It's not easy to differ in topics that are close to our hearts: whether it's spirituality or religion; life choices; even financial decisions, or politics. Sometimes we can't understand why a person behaves a certain way, or aligns to certain beliefs. Trying to understand them becomes a source of frustration; and they certainly feel the same way about understanding us (even though we tend not to put ourselves in their shoes). How many times have you thought: "wow, if they only were able to change their mind, life would be so much better/easier for them"? Even though our intention is usually healthy and good, it leaves out a key element: other people don't have to align to our way of thinking; just as much as we don't have to align to theirs.
Tolerance and respect always go both ways. Many times, failing to 'understand' another person's views ends in our failure to tolerate, respect, and embrace the other person's differences. We have to learn to embrace our own differences, and never lose sight of how crucial it is to respect other points of view and different ways of living. So next time, instead of 'trying to understand', simply accept. Acceptance always leads to respect, and that is the path of true respect and, ultimately, pure love.
I always look forward to your comments and stories at docbeverly@aol.com.