If you go anywhere, even paradise, you will miss your home. – Malala Yousafzai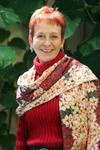 I cannot even begin to describe how happy I am to return to my home, San Miguel de Allende. While I had the most fabulous time surrounded by my loved ones, I so miss my San Miguel family – and all of you at LifePath!
Home tends to be something many people take for granted. It becomes so normal to have it that sometimes we don't pay much attention to what a blessing it is to have 'headquarters', a 'sanctuary', a 'home base'. Sometimes home is not so much physical as it is spiritual: wherever our life passion takes us, we are bound to feel at home. But some other times, the actual physical location of our home  – especially if it's in a city as gorgeous as San Miguel de Allende! – make us yearn for home also in a specifically spacial way.
In an age of huge social inequality, migration, and refugees all over the world, we should devote a moment each day to send out a prayer, love, and peace; to all those who do not have a home. And, we should value the fact that we have a home, at all.
What does 'home' mean to  you? I'd love to read your concepts and thoughts at 
docbeverly@aol.com
.