Above all, be the hero(ine) of your own life, not the victim.
– Nora Ephron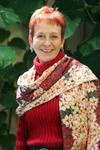 I don't know about you, but these past few weeks I have noticed that several people around me are struggling more than usual, in one way or another. Powerful shifts are taking place all over the world and it's inevitable that our energies are altered by these changes. For some it's more challenging than for others and now more than ever it is essential to maintain a positive outlook. We may not always be able to control the circumstances, but we can certainly assume the responsibility of having a proactive attitude and being in charge of our own actions.
Sometimes several challenges come up at once. It is very difficult to maintain a clear perspective when we're feeling 'down and in the dumps' because we often – and understandably – feel helpless. We may think "why me?" or "why does everything have to happen at the same time?". Most of us can relate to that state of mind, we are all human and it's inevitable to have to go through such periods of trials and struggles. In fact, we can find a great deal of comfort in the fact that so many have faced similar difficulties and they have survived and succeeded even when all odds seemed against them.
Take a few minutes every day, whenever you feel you need it, to acknowledge your strength and to congratulate yourself for each victory, no matter how small. Did you get out of bed early even though all you wanted was to stay under the sheets and cry? GOOD FOR YOU, you deserve all the recognition in the world! Were you able to do some work even though you were not feeling 100%? EXCELLENT, you're amazing! Did you take a step, even the smallest one, towards a goal that now seems distant and nearly impossible? KUDOS! Every action you perform and every thought you have is a step towards manifesting a better reality in your life. You are not a victim of life's designs: you always have the final word about how you want to act. Act like a hero – for there is nobody else who can truly come to 'rescue' you. We are all our own knights in shining armour, and all it takes is that we acknowledge our own greatness and our own strength. We so often forget to do this, which is a shame because it's our most powerful weapon against adversity.
Are you the hero(ine) of your own life? I am always listening at docbeverly@aol.com.