The hero's journey always begins with the call.
– Joseph Campbell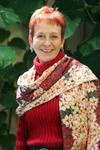 How many of you have had an inner urge that something needs to be different, or needs to change drastically. or something is missing? It feels like fire in the belly. Sometimes, this 'something' presents itself the form of a divorce, a career change, a breakup, a job loss, the death of a loved one, a medical challenge, a hurricane, etc.  In all cases, it is a 'wake up call'.  In mythology, this is known as "A Call to Journey". It is your Soul's Journey to respond to this call.
In his book "The Only Thing That Matters", Neale Donald Walsh explains why most of us use most of our mental energy going after happiness that is so elusive. He writes: "98% of the world's people are spending 98% of their time on things that don't matter." Even when we get what we think we want, we are left feeling unsatisfied and confused about why it's still not enough.
What we don't understand about life is that it's not about endlessly striving and acquiring, and that no amount of wealth, success and achievement matters when it comes to what life is really all about, and what will provide us with the greatest happiness. In fact, we are here to live the "Agenda of the Soul," as Walsh calls it; to live not from the Mind, but from our Soul.  I call this "The Journey of the Soul".
I've studied the Hero's Journey literature for years now and, based on these teachings, I have lead many retreats all over the world. I've been using prototypes of this model (which is the LifePath Model) for more than 45 years in my own practice. I ask the participants to imagine the best version of themselves, then we work together to move through, or move aside, real or imagined blocks. Often the things that hold us back from joyful living, financial abundance, or fulfilling relationships are barriers that were needed at one time for learning certain lessons but that have outlived their usefulness. When those barriers are torn down, amazing things happen.
After participating in The Hero's Journey Retreat, you step into a new kind of power – authentic power- a power that comes from knowing that  YOU are on a Journey of the Soul and that YOU are in control of your choices and that YOU are willing to face your obstacles and take responsibility for yourself. This new kind of power can reshape your world. This new power will connect you to your soul, to others, and to the planet. It will allow you to create a life of purpose, fulfillment, gratitude, and joy.
Using archetypes drawn from mythology, history, and many of the world's spiritual traditions, the Hero's Journey Retreat will take you on a hero's journey to encounter and move through the obstacles that have been keeping you from living a life that is more meaningful, more complete, and more satisfying.
Back in 2000, Joseph Dispenza (R.I.P.) and I co-founded LifePath Center and created many remarkable experiencies co-facilitating The Hero's Journey Retreat. The Journey of the Soul was (and still is) the underlying inspiration and the philosophy at LifePath. Now, after a hiatus of several years, I am beyond happy to be co-facilitating The Hero's Journey Retreat, this time with the amazing Mitch Ditkoff.
Are you ready?  Are you awake? Click 
here
 to find out how you can participate in the first Hero's Journey Retreat this August, or in the second in November.
Beverly (docbeverly@aol.com)