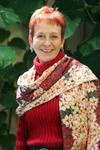 What if someone told us that the way we think about stress actually has an impact on the way it affects our health? For me, this theory sounds completely plausible.
Our thoughts and beliefs shape our entire reality. I always say that we are spiritual beings having a physical experience. When we go through overwhelming, busy, and stressful times – doesn't it make sense that if we are permanently thinking "oh dear, all this stress is killing me", or "one day I'm going to have a seizure just from all these worries and problems"; one day eventually what we constantly think about and dread is going to really manifest itself into reality?
Let me rephrase that: stress induced health issues don't manifest themselves. Wemanifest them, because we keep focusing on the risks and attract what we fear.
I found this extremely interesting TEDx talk in which this theory is explained and discussed. Click below to play it.
What do you think? Now that the holiday season is upon us again, many of us will be dealing with overwhelming schedules and stressful situations (isn't it ironic, during a season that is supposed to be about joy and peace?). I believe we can do ourselves and our loved ones a huge service if we change our perspective about stress.
I would love to read your thoughts at docbeverly@aol.com.