Disconnecting from our technology to reconnect with ourselves is absolutely essential. – Arianna Huffington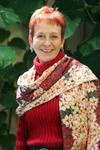 Our lives are so immersed in technology nowadays that it's almost impossible to imagine how we ever got by without things such as cell phones, e-mails, Skype, iPads, etc. There are very few things we can do that do not involve technology.
Even though LifePath is a holistic center, neither I nor Bere can imagine how we would ever be able to cope if we didn't have access to technology. On days when the wi-fi signal is faulty or non-existent, our limits are certainly tested. We try to laugh it off, but sometimes it can be very frustrating.
Technology can be – and has been – a blessing, but sometimes it can also turn us into robotic slaves. We see it everyday on the street: how many times have you run into a friend or acquaintance and you don't even try to say hello to them because their eyes are glued to the screens of their smartphones? How many times do you check your business e-mail way after you've left work for the day? Or, how many times do you prefer to Skype or FaceTime somebody than to write them a letter or pop out on the street to pay them a visit?
The scenarios I've just described may seem extreme, but if you pay attention to the news, and if you like to observe people – as do I – you will agree that they're not extreme at all: they are very common, and very real.
Our minds need to get a break from the constant influx of information that surrounds us every day. Our bodies also need us to make a distinction between private time (for rest, relaxation, and entertainment) and work time. If we are always connected, we are not giving ourselves any opportunity to truly be human. It is possible to be a functioning person without being permanently connected or dependent on a machine.
When was the last time you disconnected? I'd love to read your opinions at docbeverly@aol.com.