Faith is about doing. You are how you act, not just how you believe. – Mitch Albom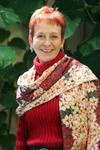 December is full of moments that make us reflect on our spiritual life. Many different religions hold important festivities throughout the month, marked by rituals that have endured for hundreds or even thousands of years.
Faith and religion are two different concepts. One can have faith in others, or in oneself, while following no particular religion; where as another may fully observe the holidays and traditions of their own religion and find joy and peace in doing so. There is no 'true' and 'only' path: faith is a personal matter, and should be a source of strength and comfort.
No matter our spiritual path and the way in which we live our personal faith, it is crucial to 'walk the talk'. It is no use to speak of the good principles in which we believe: we must live them. If our religion or spiritual path is based on love and generosity, we must live in a loving and generous way. If we don't adhere to any religion, but claim to live by the principles of tolerance and respect; we have to exercise both, even when it comes to other people's religions – yes, even if we disagree with their precepts.
Anyone can preach, but very few actually follow the path. ​Where do you stand? I look forward to reading your opinions, feedback, comments and more at docbeverly@aol.com.